Annual Saxonburg Holiday Parade
Friday, November 28, 2022 7:00pm
Join us on Friday, November 25, 2022 at 7:00pm on Main Street in Saxonburg for the Annual Holiday Parade!
Come see some of our lovable animal ambassadors as we march down Main Street, spreading Christmas cheer! Enjoy hot chocolate, cookies, vendors, Santa and more before and after the parade.
This is such a fun event! You won't want to miss it!
Christmas Photos on the Farm
Saturday, December 3, 2022 11:00am - 3:00pm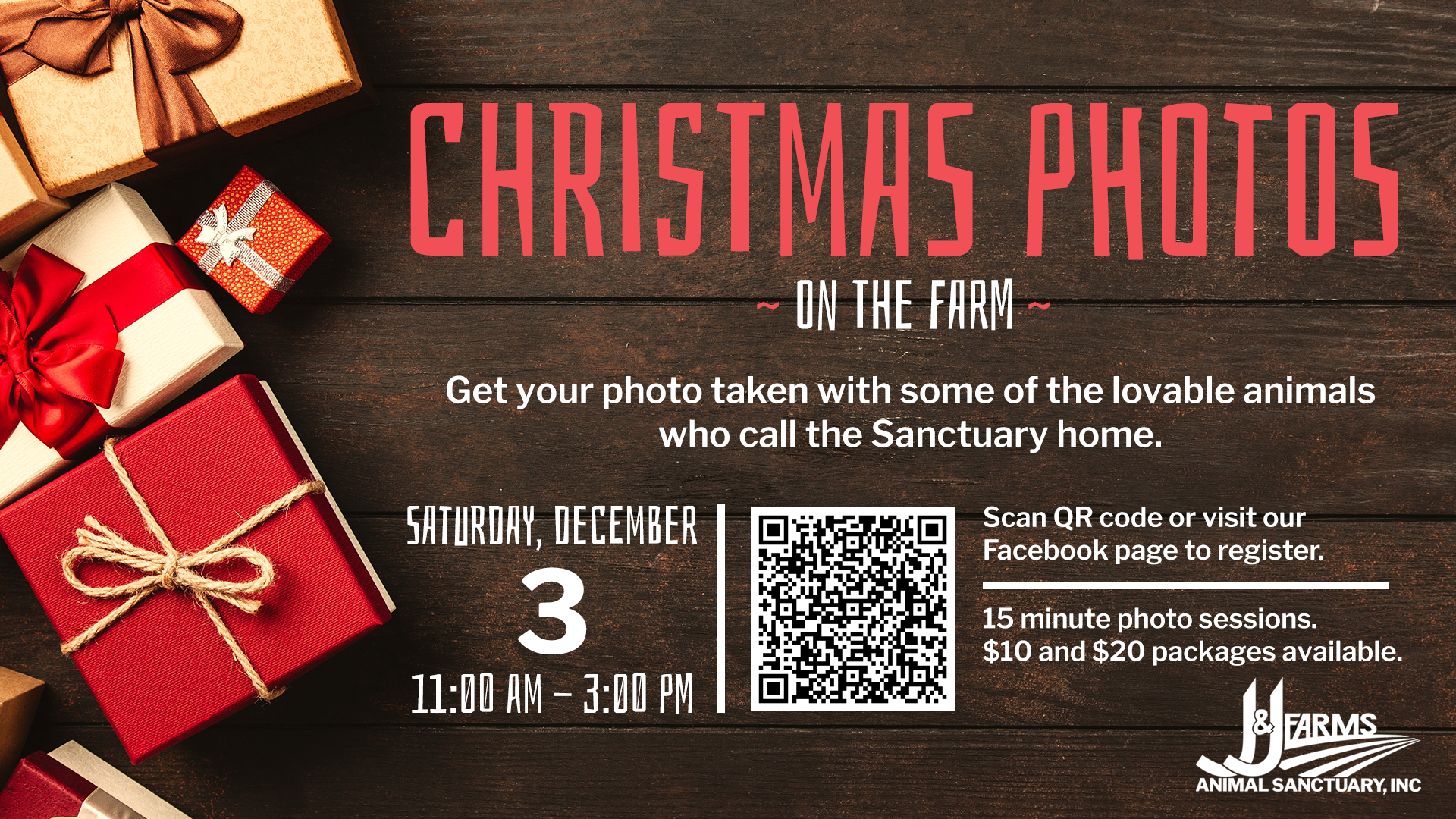 Who can resist a chicken in an elf costume?
Come join us on Saturday, December 3rd for a Christmas open house! We'll be dressing up several of our cuddly creatures in their most festive outfits to take pictures with you!
We're teaming up with professional pet photographer and President of Feline Den Rescue, Randi Krohmaly. She'll be on site snapping amazing pics in our beautifully decorated barn. Two photo packages will be available for purchase during your 15 minute session. Choose from 5 photos for $10 or 10 photos for $20. All proceeds go back to the Sanctuary!
If photos aren't your thing, we still encourage you to stop by. Meet our animal residents, take part in our basket raffle, pick up some branded merchandise or simply enjoy a cookie and some hot cocoa. We look forward to seeing you!
If you'd like to help spread some Christmas cheer to the homeless kitties at Feline Den Rescue, we'll be collecting in-kind donations that day, as well. The kitties are always in need of wet food, Purina Cat Chow Complete dry food, Scoop Away clumping cat litter, cat toys and scratching pads. Thank you so much!
Please visit our booking page to register for your preferred time slot for photos. Walk-ins are absolutely welcome! If your preferred time slot is taken, we will do our best to fit you in for photos, giving priority to those who signed up ahead of time. It's a very long day for the animals, so we would like to keep the event limited to the original time of 11:00am - 3:00pm. Thank you for your understanding.