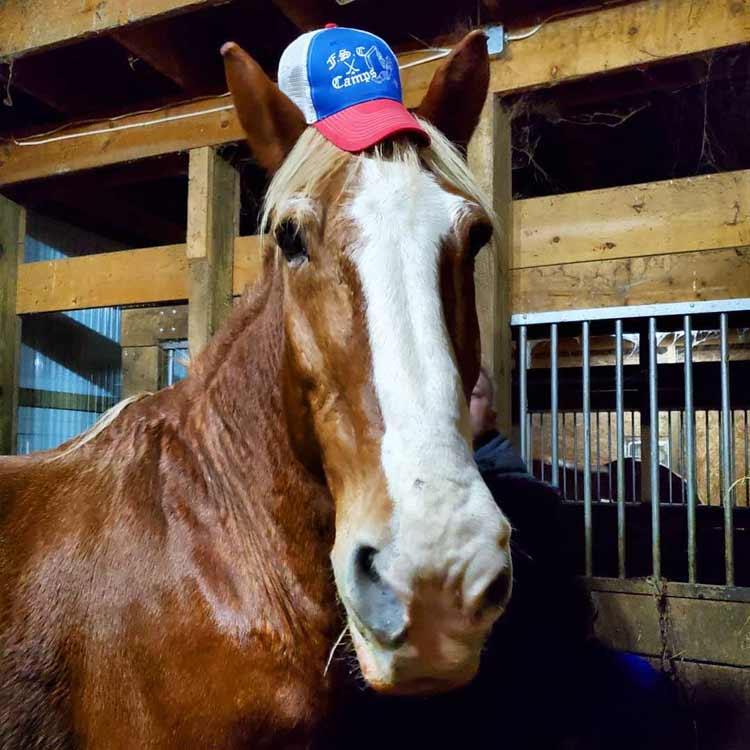 Gypsy
We saved Gypsy in November of 2018 from a Pennsylvania kill pen where she was set to ship to Canada for slaughter. Shortly before she loaded on the truck to take her to her cruel destiny, we pulled this fun loving mare to come live with us.
After surviving two separate bouts of squamous cell carcinoma, we're happy to report Gypsy is healthy and cancer-free! On most days, you can either find her out grazing with her best friend, Sofía, or following us around the farm, hoping we have a few cookies to share.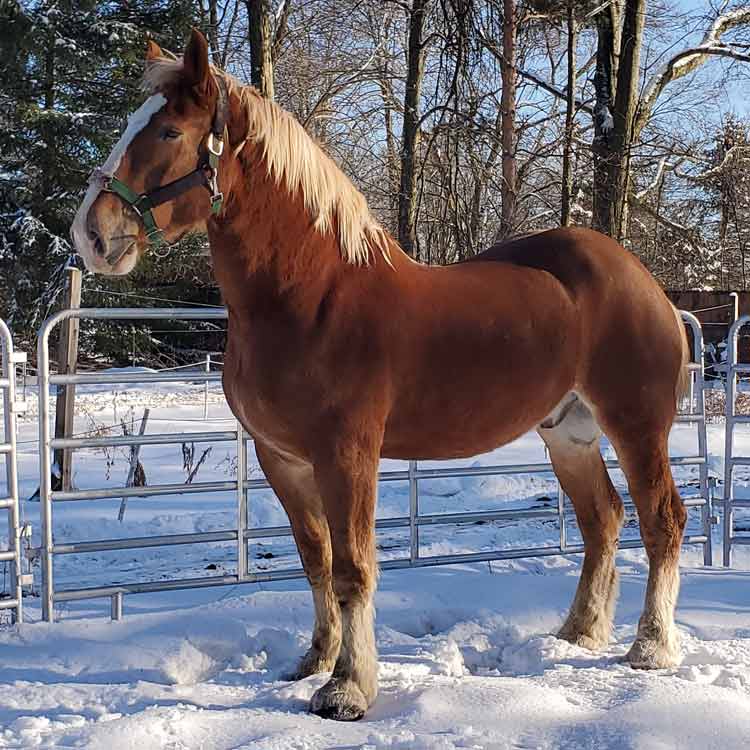 Ronny
Ronny is the newest addition to our equine family. We rescued him from an auction in Eastern PA where we managed to outbid the kill buyers and horse flippers. When he came to us, Ronny was wearing big, heavy shoes. His poor hooves were so long, he was tripping over them. Our farrier said his ligaments were painfully stretched to accommodate the unnatural gait he was forced to endure.
Today, Ronny is enjoying a life of leisure at the Sanctuary. His insatiable curiosity regularly makes him the center of attention, no matter what the situation. If you're having a bad day, just visit Ronny. He's sure to make you laugh.
Sofía
We rescued Sofía her from a kill pen back in November of 2018. She was so emaciated, it was a wonder she was still standing. She had worked her whole life for the Amish, most likely as a logging horse, only to find herself dumped at auction when she no longer had the power and strength of her younger years. We pulled her from her fate fifteen minutes before the slaughter truck was set to head out to Canada.
Sofía now resides here with her best friend, Gypsy, who was rescued from the same kill pen. Sofía is enjoying her retirement, spending her days grazing in the pasture, getting to live life as a horse should.